Torrestir present at the 2nd APLOG Conference: "Cities and Logistics"
Torrestir marked it's presence at Altice Forum Braga on 2nd December 2021, for the 2nd Conference organised by APLOG – Portuguese Logistics Association, under the theme "Cities and Logistics".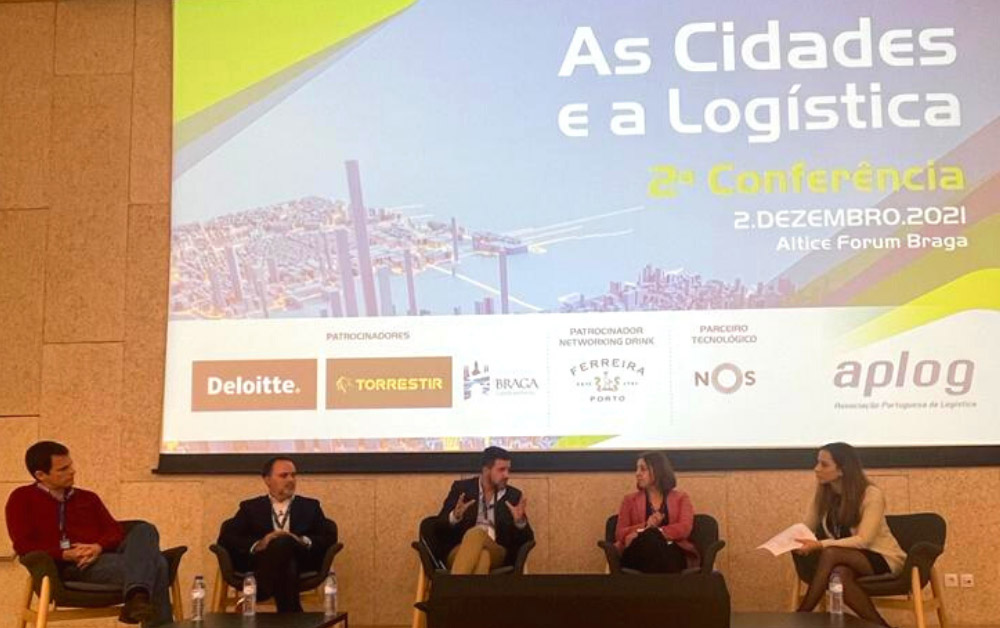 Fernando Manuel Torres, Director of Torrestir, was one of the speakers invited to the panel "Urban Distribution – what challenges?", to discuss efficient urban mobility models that can contribute to a competitive and sustainable urban distribution of goods.
Urban centres need a supply of food and other goods indispensable to the consumption of their citizens.
For this supply to take place, the circulation of goods and the corresponding logistics operations in the urban space are necessary, and they must be carried out in a sustainable, effective and efficient manner.