Services Reinforcement in Food and Pharmaceutical Sector
Torrestir strengthens its capabilities for pharmaceutical products and food distribution. In national emergency context, Torrestir reinforces its services and its fleet, fully equipped for this purpose, complying with good practices in the distribution of medicines and food products.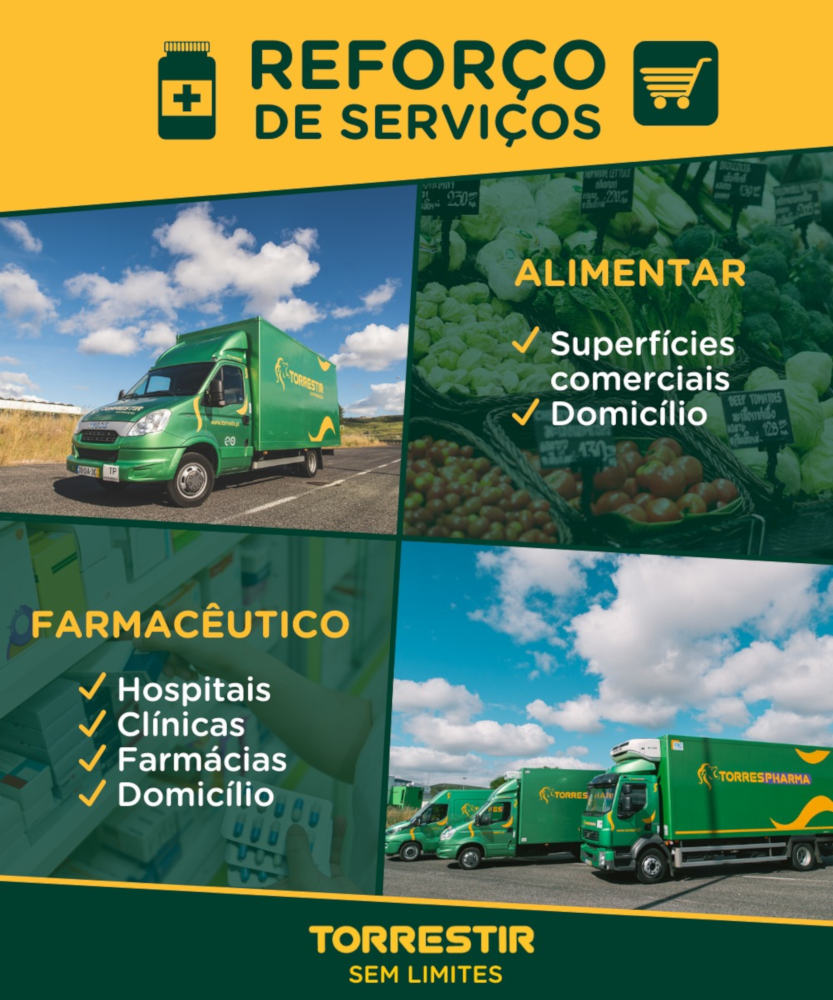 In the pharmaceutical sector, we make daily deliveries to hospitals, clinics and pharmacies, as well as home deliveries.
Taking into account the current situation, Torrestir has extended its services in the food sector, starting to make home deliveries.