STORAGE AND GOODS MANAGEMENT
Torrestir Logistics was established in 2001, and currently offers more than 50,000m2 of storage area with more than 60,000 pallet positions on platforms spread throughout the country.
We provide integrated supply chain management services that add value to yourbusiness.
We also offer solutions tailored to each client's specific needs and provide premium services.
Continually training our teams and keeping permanent contact with our clients is what allows us to reach excellence.
CONTRACT LOGISTICS
Monitor your supply chain from the moment the product leaves the plant to its delivery at its final destination.
We design and implement customized operations, which include a wide range of basic and premium services, fully supported physically and digitally and monitorable to the minute on our online platform.
Inbound, checking and storage, including logistic data management;
Inventory and stock management through FIFO, FEFO, Batch and serial number,ensuring goods total traceability;
Permanent optimization of storage and picking layout ensuring high efficiency;
PAG 6Multi-channel order shipment in pallet, box, pack or unit, with recourse toautomation or supported by traditional processes, according to a specific analysis ofthe type of goods and profile of each client's orders;
Cross-docking operations with palletization according to requirements of eachreceiver, including the production of GS1 EAN128 labels.
Reverse logistics management,sorting of non-conforming products and disposal.
Promotional and regulatory labelling, copacking operations, including all supplies,labels and equipments.
PAG 8Repacking operations and promotional packs and displays;
Reliable and flexible WMS warehouse management system;
ONSITE operations performed at the customer's site with the possibility ofimplementing all basic and value-added services available in our warehouses.

OPERATION MANAGEMENT AND ONLINE SALES SUPPORT
We follow market trends andbeing close to our customers, we develop the bestsolutions in logistics operations to support online sales.
Ensuring total segregation of the delivery channels, management of virtualwarehouses and efficient order preparation systems, Torrestir Logisticsis thereference partner in this market.

BONDED WAREHOUSE
With a creative and innovative DNA and as its main goal, to be close to its customers and offer excellent services, Torrestir Logistics has a bonded warehouse and is already responsible forthe distribution the most varied products to various points around the world with a network of accredited partners

MARKETING AND TRADE MARKETING OPERATIONS
We are the ideal partner for logistic operations concerning marketing and trade marketing material. At Torrestir Logistics we provide integrated services from warehouse management to the most complete distribution network in Portugal, with the urgency and flexibility needed to secure the timings companies require.

100% GEOREFERENCED WAREHOUSE
In a 100% georeferenced warehouse management environment, Torrestir Logistics has tools in its WMS ( Warehouse Management System) to optimize locations from among various types of products and corresponding storage solutions. Through ouronline platform, clients can access all information in 'near real time'.
THE RIGHT PARTNER IN STORAGE AND STOCK MANAGEMENT SOLUTIONS
If you're looking for a partner to help with storage and stock management, Torrestir provides full logistic support for your company.
By applying the LEAN philosophy to the logistics process we reduce waste throughout the various stages and optimize stock management through 3 fundamental actions:
Reducing batch sizes;
increasing frequency;
leveling the delivery stream
We offer full inventory management with total product traceability.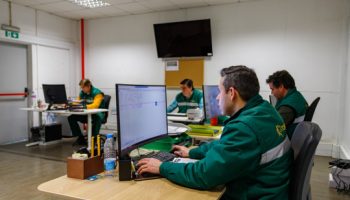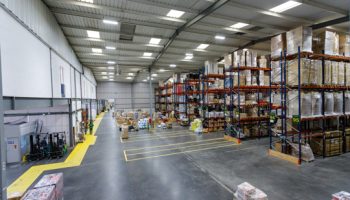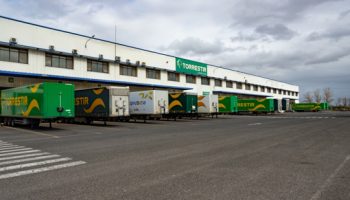 More than 50,000 m2 of space
We make available more than 50,000 m2 of storage space and a stock capacity of more than 60,000 pallets, with platforms spread throughout the country.
Optimization of stock management
We reduce waste throughout the stages and optimize stock management through 3 key actions: reducing the lot size; increasing the frequency; and leveling the delivery flow.
Tailored Solutions
We offer solutions designed according to the needs of each client and provide value-added services, through a specialized team and permanent contact with clients.